TARGETED AND INTELLECTUAL ENGINEERING PERFORMANCE SERVICES
Concept & Draft Stage
OUR DEFINITION
An important aspect of the technical preparation of your product is the development and construction of a single assembly. Here function, quality and costs are laid down. The constructive development process integrates all the necessary intellectual exchange of ideas, mechanical and automatic operations which have to be carried out in order to predetermine such a technical product. That way a sufficient description is reached facilitating a constructive assignment be transferred in to the manufacture and deployment phases.
OUR SOLUTION
Basically, several different solution concepts are generated during this early stage of product development. These have the advantage that we are confident of consistently having the best possible solutions pulled together throughout the whole course of the development process.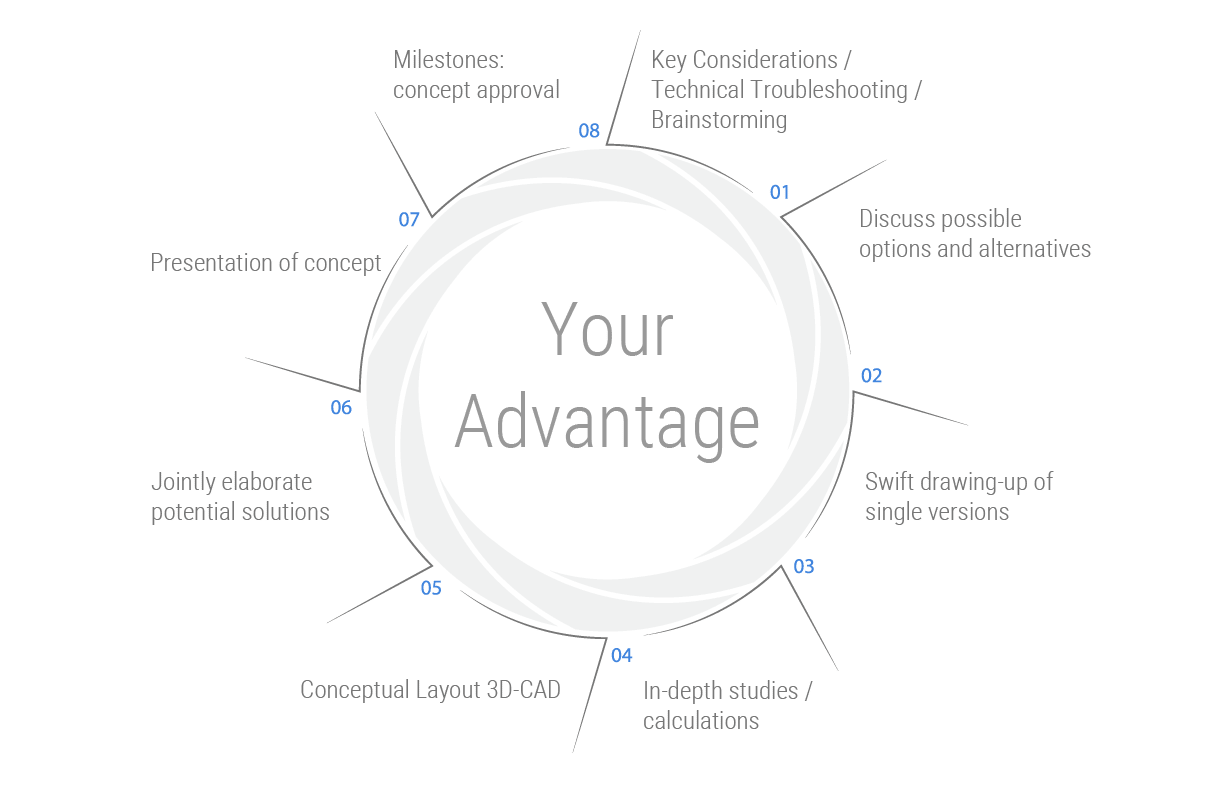 OUR FLEXIBILITY
Design and concept steps include the section between the actual assignment at hand and the finished available product and process documentation as a result of the solved task. During this phase we work out a variety of 3D-CAD models of designs constructions for you. We then define manufacturing steps and give you a detailed presentation about them. Together we choose the best construction option.